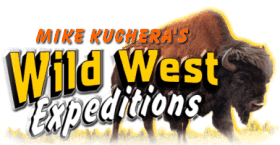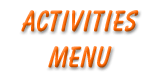 Activities and Attractions to Select
When Planning Your Custom Tour


Wild West Expeditions puts you face-to-face with the excitement of the "wild west." The following adventure packages can be easily customized, providing your group with various levels of activity, and many of them are included in our Guided Expeditions.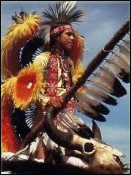 Native American Cultural Experiences and Historic Indian Battlefields
The original people of the plains bring their culture alive as they sing, dance and tell of their centuries-old legends. Go back in time when you visit historic battlefields where the whites and the Sioux fought bitter disputes. We can visit the Wounded Knee Massacre site on the Pine Ridge Indian Reservation, and many other Native American sites according to your wishes.

Real Working Ranches and Cattle Drives
Be a cowboy or cowgirl for a day, riding horses or a horse-drawn wagon, driving a herd of cattle across the wide-open prairies, working alongside real ranch hands.

The Old West
Experience how it felt to ride across the prairies by riding in authentic covered wagons pulled by teams of workhorses over the panoramic land of "Dancing With Wolves." If you're lucky, you may even take a turn driving.

Horses
We take you to the land where the wild horses run. They have their own sanctuary in the southern Black Hills. Experience the thrill of riding your own horse in the Black Elk Wilderness area in the southern Black Hills.

Buffalo Herds
Viewers will be able to observe these magnificent animals during an exciting, guided, camera jeep safari through scenic wooded hills and wild prairies. You will have a close encounter with these majestic creatures that once roamed by the millions on the wide-open prairies of the "real west."

Canoe Excursions
Nature lovers will be able to take in the splendor of beautiful river canyons on this exhilarating canoe trip on one of the most famous canoeing rivers of America. Once the destination is reached, everyone selects their own steaks and we grill them over a campfire.

Lewis & Clark River Cruise
Many years ago in the infancy of the Great Plains territory, the mighty Missouri River was the primary mode of transportation. You can get a feel of the "old west" by taking this ride down the Missouri with its entire natural splendor.

Fishing
The Missouri River reservoirs offer some of the best freshwater fishing in North America. Wild West Expeditions can add this guided fishing expedition into your dream western vacation.

Gambling
The refurbished mining town of Deadwood offers casino gambling and frontier history with famous wild west names like Wild Bill Hickok and Calamity Jane. We eat in Jake's, Kevin Costner's own restaurant located on the top floor of his Casino, Midnight Star. We overnight in the historic Franklin Hotel where famous wild west characters stayed, and we hang out in The No. 10 Saloon, the joint where Wild Bill Hickok met his "waterloo." Attend a re-enactment of a famous trial of Jack McCall, Wild Bill's murderer following the gunfight on Main Street.

Try your luck at the many establishments located in Deadwood, the only town in South Dakota that has legalized gambling, with $100 betting limits.

National Monuments and Attractions
Guests will be escorted to Mount Rushmore National Monument, Crazy Horse Memorial, Devil's Tower, Badlands National Monument, Yellowstone National Park, Home of "Old Faithful" geyser, Jackson Hole, Grand Tetons National Park, Big Horn Mountains, Little Big Horn Battlefield National Monument, and the World Famous Wall Drug Store.

Rodeos
Experience rodeos! We can tailor make your tour around a special rodeo. Attend an action-packed authentic rodeo at the "Rodeo Capital of the World," experiencing the thrill of seeing cowboys riding bucking broncos and bulls.

Viewing Wildlife, Native Plants and Wild Horses
You will be amazed at how many wild animals there are in the "real America." See wild herds of deer, antelope, elk, buffalo, bear, moose, mountain goats, big horn sheep, and domestic livestock and many other small mammals. See wild horses roaming in their very own sanctuary. Take an American safari on the open plains of the Great Plains.

Hiking, Mountain Biking, Photo Safaris
We can hike to the top of Harney Peak, the tallest point in the beautiful Black Hills. It is a great one-half day hike and can be enjoyed by almost all ages. Or we can mountain bike on the Mickelson Trail, a 114-mile long graveled trail through the heart of the Black Hills. It follows an original Black Hills railbed and has been designed for biking, hiking and horseback riding. Join others on a special photo walk in Yellowstone Park.

Experience Yellowstone country firsthand. Hike with us through remote valleys and river canyons. Experienced naturalists with extensive knowledge of the Yellowstone area will guide us as we explore the wild essence of Yellowstone.

River Rafting
We can take you on exhilarating white water rafting or take a more leisurely trip floating down a scenic mountain river. We can find you an outfitter to suit your comfort level. You'll experience a shower of nature with exciting cascades, and lots more rapids. You can float through a historic canyon with spectacular wildlife.

Riding on a Vintage Steam Engine Train
Imagine yourself immersed in the staggering beauty of the Black Hills or western South Dakota. Imagine you're gliding over the rugged landscape aboard a vintage steam train, like those that helped settle the Great American West.

Dinosaurs, Wooly Mammoths, Petroglyphs and Fossils
We can take you to places where you can see all of these things, including the Wooly Mammoth Site in the Black Hills, a museum specializing in paleontology, and Badlands National Monument where the dinosaurs roamed millions of years ago, just to name a few. If this is your interest, it can easily be added into your itinerary.

Caves
If spelunking is your "deal," we can take you to famous caves in the Black Hills of South Dakota. Jewel Cave, discovered in 1900, was declared a national monument eight years later. Explorers have mapped more than 90 miles of passageways in this underground labyrinth. Rare and unusual calcite crystal formations like miniature knobs of "popcorn" and thick rinds of "dogtooth spar" crystals gave Jewel Cave its name. Wind Cave became the first cave designated as part of the National Park system. Now, more than 70 miles of mapped corridors and halls make it the sixth longest cave in the world. Honeycomb-shaped boxwork, tangled helictite bushes and other delicate formations line its secret mazes.

Biking
Miles of trails and forest service roads cover the Black Hills, creating a haven for mountain bikers. Across South Dakota, bikers can pedal their way across broad prairies, through eerie Badlands and along riverfront trails.

Birding
More than 300 species of birds may be found along the Glacial Lakes and Prairies Birding Trail in northeast South Dakota. With hundreds of large and small pothole lakes in the region, the trail runs through native grasslands and river bottoms. The trail's 38 sites are in the overlap of the Central and Mississippi migratory flyways and host millions of migrating birds each spring and fall.

Golfing
Black Hills golf courses twist deep into pine forests, cross rushing trout streams and open up to distractingly spectacular mountain vistas. Discover a course that is both beautiful and challenging. We can make arrangements for members of your group to enjoy some of the 17 golf courses in the Black Hills while on your visit.

Rockhounding
The nation's oldest mountain range, the Black Hills provide a nearly complete stratigraphic history. The Hills are among the top 5 localities in the U.S. for a variety of minerals. In addition to the state's official mineral, rose quartz, more than 140 other minerals are found here. Vivid agate deposits, especially the multicolored Tepee Canyon agate, hide in scenic limestone canyons. The states official gem, the Fairburn agate, can be spotted in alluvial deposits along the foothills. The rockbeds are scattered near Kadoka, Interior, Scenic and Fairburn. These eroding badlands areas, where collecting is allowed, are administered by the Buffalo Gap National Grasslands.

Camping
If you would prefer to camp, we can get you set up in a camping situation you would enjoy. The Black Hills has enough camping spots to accommodate 25,000 people. Camping among the pines is great and there are no bears here.

Mountain Climbing
If you are a real adventurous person, the technical face-climbing offered in the Black Hills is considered some of the best in the world. Mountaineers say most climbs are short, but very difficult. They range from Easy 5.0 to Extremely Difficult 5.14. It is a great place to practice the purist style of free climbing because there are so many individual summits within this miniature mountain range. We can arrange climbing lessons, gear and guided climbs.






Mike Kuchera's Wild West Expeditions
Phone: (605) 996-1120
Fax: (605) 996-1232
E-mail:mkuchera@wwexpeditions.com
Mail: P.O. Box 10, Mitchell, South Dakota 57301-0010 U.S.A.