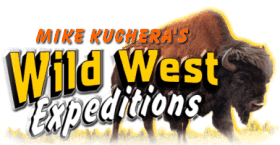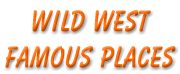 Many of our expeditions include these great places. You will recognize some of them. We are pleased to be able to offer them in our customized expeditions. Below is information on some of the most well-known places. We can also add others into your itinerary according to your specific interests.


Mount Rushmore
America's "Shrine to Democracy" sends a message as strong as the granite from which it is carved. The faces of U.S. presidents Washington, Jefferson, Roosevelt and Lincoln tower majestically over the Black Hills.
Crazy Horse Memorial
Witness history in the making at Crazy Horse Memorial, where the face of the great Lakota leader, Crazy Horse, is emerging on the world's largest mountain carving. When completed, it will stand 563 feet high and 641 feet long.
Badlands National Park
Once a wooded forest where dinosaurs roamed, prairie winds and centuries of rains have formed deep gorges and sharp, haunting lunar-like spires. Today, the 244,000 acre park serves as a fossil repository, wildlife sanctuary and explorer's dream. The Badlands National Park is located east of Rapid City about 50 miles, with a 32 mile loop off of Interstate 90. We stop at Cedar Pass Visitor's Center and will take strolls out into the Badlands. There are nine scenic overlooks along the Badlands Loop Road.

Wounded Knee Cemetery - Pine Ridge Reservation
Pine Ridge Reservation is an Oglala Sioux Native American reservation located in the southwestern part of South Dakota. It is the eighth largest reservation in the United States, larger than Delaware and Rhode Island combined. We will take a day-trip to the Pine Ridge to visit various attractions and experience some Lakota culture.


Oglala Sioux Tribal Flag

Devil's Tower National Monument
President Theodore Roosevelt established Devil's Tower National Monument on September 24, 1906. The spectacular rock formation known as Devil's Tower and the surrounding countryside, home to a myriad of plant and animal life, attract visitors from around the world. Visitors delight in the beauty of the area and enjoy the activities offered at the monument. American Indians consider the area sacred, a place for prayer and renewal. Devil's Tower is located in the northeast part of Wyoming, approximately 50 miles from the South Dakota border.
Deadwood
Deadwood puts you and your family in the middle of history. The entire city of Deadwood is a national historic landmark. Authentic re-creation of turn-of-the-century street lamps light the way through accurately, carefully restored architecture. The famous and infamous have left their marks here. Follow their footsteps as you explore the beauty of this one-of-a-kind Wild West town. You might even see some mock gun slingers in action on Deadwood's Main Street!
World Famous Wall Drug Store
Located 50 miles east of Rapid City, South Dakota, the Wall Drug Store is world famous through its international billboard advertising. An internationally known emporium of galleries, 26 retail departments and a restaurant with great coffee, homemade pies and donuts, and of course, ice water, it is a 76,000 square foot American experience which includes the backyard Branding Iron Arcade, and a life-size animated T-Rex for the kids. It is a must to see.
Evans Plunge
Evans Plunge is the world's largest natural warm water indoor swimming pool. It features indoor/outdoor pools, waterslides, fun tubes, pool games, traveling rings, sauna, steamroom, super spa and fitness center. It is a great place for family enjoyment.
Mammoth Site of Hot Springs
Experience one of the world's greatest fossil treasures! As seen on Discovery Channel's "Raising the Mammoth"TM it is an internationally renowned working paleontological site and museum displaying Ice Age Fauna as found. It is an AAA Star Attraction and a listed National Natural Landmark.



Big Horn Mountains and the Bozeman Trail
Any story about Wyoming, or the Old West, wouldn't be complete without including a chapter on the Big Horn Mountains. It's a story about the region's colorful past -- a history filled with conflict between Indian and white man, rancher and homesteader. The first white men known to visit the area were those in the Wilson Price Hunt (Astorian) Party in 1811. Many years passed before others arrived. Crow, Sioux, Cheyenne and other Indians inhabited the area and sought control of the tremendous hunting ground where elk, deer, buffalo and antelope were abundant. Early conflicts between Indians, trappers and traders occurred when small parties began trapping the steams in the area, now known as Johnson County. This area was in the heart of Indian Territory, established by a treaty signed in 1851. The treaty was violated many times, especially by emigrants on their way to Montana gold fields in the early 1860s. Seeking the easiest way for prospectors, John W. Bozeman established his route through the Powder River Country in 1864. Increased travel on this trail and numerous violations of the treaty precipitated a series of battles. Indian skirmishes gave way to range wars. In 1868, Nelson Story was one of the first to drive Texas cattle over the Bozeman Trail into Montana and cattle soon replaced buffalo on the lush grazing lands.
Old Trail Town, Cody, Wyoming
The Old Trail Town is a collection of historic buildings and relics of the Wyoming frontier. It is reconstructed on the first site of old Cody City, and the original wagon trail is still visible in front of the buildings. Among the attractions is the Museum of the Old West which houses pre-historic and historic Plains Indian materials, guns of the frontier, carriage, clothing and many other relics of the past. Butch Cassidy and the Sundance Kid's "Hole-in-the-Wall" cabin has also been relocated here as well as gravesites of several notable mountain men including Jeremiah Johnson.
Buffalo Bill Historical Center, Cody, Wyoming
Five separate museums housed in one facility are here -- the Buffalo Bill Museum, Cody Firearms Museum, Whitney Gallery of Western Art, Plains Indian Museum, and the Draper Museum of Natural History. This is a world-class facility.
Yellowstone National Park - Northwestern Wyoming
Yellowstone offers visitors a glimpse into the West as it was before the advent of settlers, railroads, and highways. It is the oldest park in the U.S. National Park system and was protected as the world's first national park in 1872. Yellowstone is among the most geologically active spots on the planet, with steam-spewing geysers, gurgling hot spots and an infinite variety of geothermal activities. It is a constantly changing living geology classroom. Visitors come to see the huge variety of wildlife, not to mention the beauty of the region.
Grand Teton National Park - Western Wyoming
Few places on this earth can honestly be described as "inspiring" or "breathtaking." The Teton Range in northwestern Wyoming is worthy of that kind of description. In early morning or late evening, summer, winter or fall, the Tetons and Grand Teton National Park are a photographer's dream.

Grand Teton National Park was established and dedicated in 1929, but it included only mountains and a narrow strip of land with "Piedmont" lakes. In 1950, it was enlarged by the addition of most of the Jackson Hole National Monument, which had been established in 1943. Included in the monument were some 52 square miles given to the United States by John D. Rockefeller, Jr., who had acquired and held the land in trust until the National Park Service could administer it.

Grand Teton National Park covers 500 square miles, roughly 24 miles wide by 38 miles long. It is truly incredible with many, many animals and breathtaking lakes. We can take a cruise on Jenny Lake, which is one of the most beautiful lakes in the world.

Jackson Hole, Wyoming
Jackson Hole, Wyoming is considered the gateway city to the Grand Teton and Yellowstone National Parks of Wyoming. It's "the last of the Old West," where lots of history took place. Now it is a famous vacation destination for many in all seasons of the year. Lots of great western adventures among other things await you in Jackson Hole. Select your favorite adventures, and they can probably be done around the Jackson Hole area.



Mike Kuchera's Wild West Expeditions
Phone: (605) 996-1120
Fax: (605) 996-1232
E-mail:mkuchera@wwexpeditions.com
Mail: P.O. Box 10, Mitchell, South Dakota 57301-0010 U.S.A.