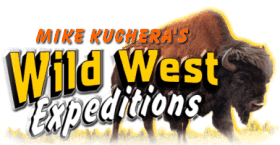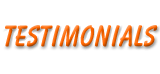 Comments from the staff of a junior college who hired our services for a youth tour we did for a group of 70 students from Anoka, Minnesota:
"Mike and Debra,
Our time with you for that short week will last a lifetime in our hearts and in the hearts of our students. We have no doubt that in years to come, the stories and memories of South Dakota will be talked about and passed on ... thank you for your time, efforts, and commitment to making a difference."
Comments from a tour we did of the Pine Ridge Indian Reservation for some folks from San Francisco, CA:
"Thank you so much for making our trip something special. I know from experience how hard those things can be to set up and execute. Debra and you did a wonderful job of showing us 'your backyard,' and we sincerely appreciate all that both of you did for our group."
Comments from a special events surprise party and 4 day trip we did for some folks from Florida:
"Words cannot possibly express all of my heartfelt gratitude for making possible the best birthday party ever! As you know, I do group travel for a living so I know how difficult folks can be and it is possible not because it's a job, it's because you all care -- No amount of money can reward one for caring. So it is with much admiration that I thank you all for not a good job done, but a great job!!"



Mike Kuchera's Wild West Expeditions
Phone: (605) 996-1120
Fax: (605) 996-1232
E-mail:mkuchera@wwexpeditions.com
Mail: P.O. Box 10, Mitchell, South Dakota 57301-0010 U.S.A.