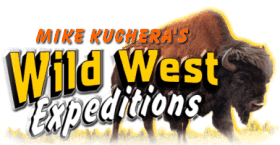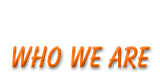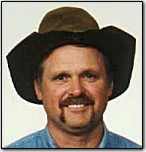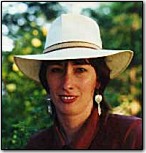 Wild West Expeditions is a family-owned business from Mitchell, South Dakota, USA. Owners Mike and Debra Kuchera have only one thing in mind -- to show you how great the State of South Dakota is.
Since 1972, Mike and Debra have been hosting clients in South Dakota with their other business, Mike Kuchera's South Dakota Guide Service, Inc. The idea for Wild West Expeditions was conceived several years ago when it became apparent that there was a demand from domestic and international tourists for soft adventure packages in South Dakota.
Mike is a seasoned international traveler, and both Mike and Debra have an extensive knowledge of South Dakota. Wild West Expeditions has become a natural extension of their other business. They have put together several packages which center around the Wild West of South Dakota, and provide their clients with the utmost in individual attention for a most memorable western holiday.
Your group's satisfaction is Mike and Debra's top concern. They await the opportunity to welcome your group to South Dakota.



Mike Kuchera's Wild West Expeditions
Phone: (605) 996-1120
Fax: (605) 996-1232
E-mail:mkuchera@wwexpeditions.com
Mail: P.O. Box 10, Mitchell, South Dakota 57301-0010 U.S.A.