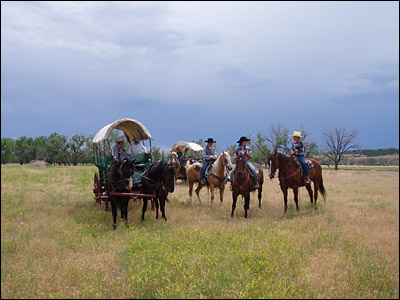 Wagon rides along the Cheyenne River with some of
the rancher's children and friends giving our guests rides.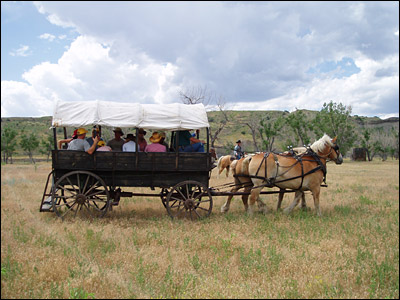 Another great photo of the wagon ride.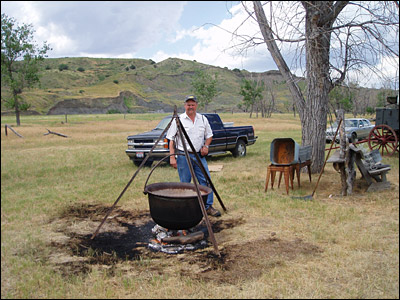 Mike Kuchera - your host getting the campsite ready.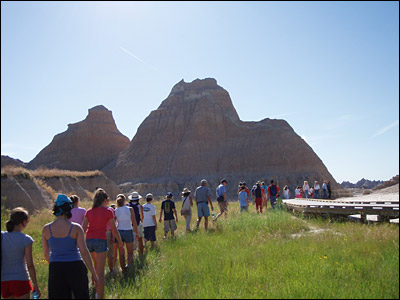 Tour guided by a naturalist in the Badlands of South Dakota.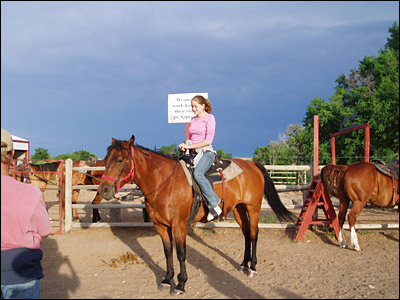 One of our group's members getting familiar
with her horse before departing for a trail ride.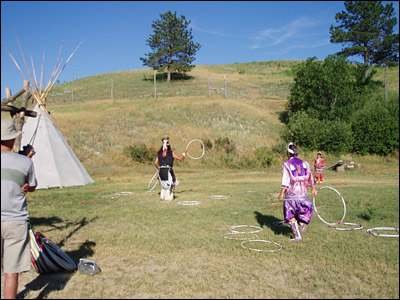 One of the tours where we were participating in a
Native American Lakota Hoop Dance.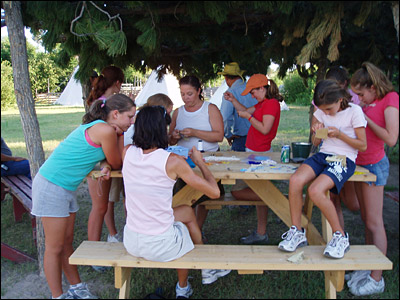 Some of the younger tour participants learning
how to make Native American beadwork.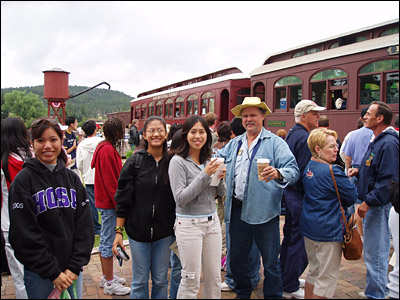 Host Mike Kuchera in enjoying a latte with some members
of a youth group before hopping in the 1880 train.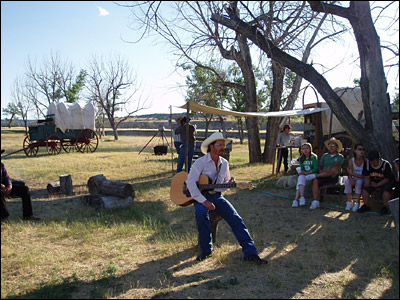 Entertainment during one of our
chuckwagon dinners out on the prairie!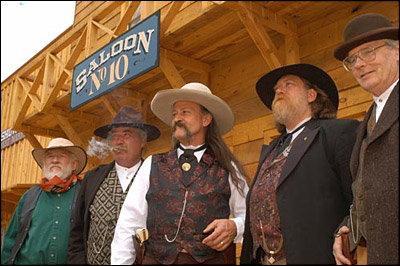 Some authentic Wild West characters on the streets of Deadwood!
wild west adventures wild west adventures wild west adventures wild west adventures wild west adventures wild west adventures wild west adventures wild west adventures wild west adventures wild west adventures wild west adventures wild west adventures wild west adventures wild west adventures wild west adventures wild west adventures wild west adventures wild west adventures wild west adventures wild west adventures