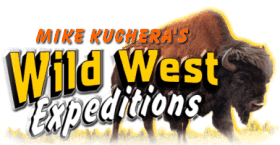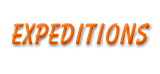 Wild West Youth Expeditions


Wild West Expeditions can customize a special youth adventure for your group. Whether you are a private family, Girl Scout or Boy Scout group, or other youth group, we can put something together for you.

The following is a sample of a special youth expedition in the Black Hills of South Dakota: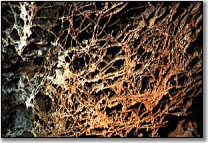 Arrive into Rapid City on day one. The next five days are spent doing all types of activities and seeing well-known attractions in the Black Hills of South Dakota area. Your group is kept busy visiting Mount Rushmore National Memorial, Crazy Horse Memorial, visiting key attractions like Reptile Gardens, Cosmos Mystery Area and Bear Country USA. The kids can cool off going down an exciting waterslide. Take a guided morning trail ride in the Black Elk Wilderness area. You'll probably even see deer, elk, and buffalo during your ride. Horses are well broke and accustomed to the rocky trails.
We will take a buffalo jeep safari where you can have a close encounter with the buffalo. Get a taste of what it is like to be a spelunker by going deep down into a cave at Wind Cave National Park. We take you back to prehistoric days when you experience one of the world's greatest fossil treasures at the Mammoth site. Then let the gang have great fun at the Evans Plunge, the world's largest natural warm water pool. Go back to the wild west when you look at wild horses living on their own sanctuary.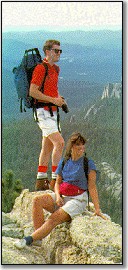 You will be amazed when you walk into the world's largest drug store, Wall Drug Store, which started many years ago when Mr. Hustead wanted to attract people off the hot, dusty road by offering them free ice water. Now it is a site to behold with many fun things to do and see as well as shop.
Pretend to be a cowboy or cowgirl by taking part on a wagon train ride along a scenic river and then being entertained by the real "McCoy" who will serenade you with old-time cowpoke music. Mountain biking on a great trail in the heart of the Hills will get rid of some of their energy as well as get them up close to real nature. Go back in time riding the 1880 Train as you hear and feel the powerful steam engine tugging the passenger cars throughout the woods and prairies. Reach the highest peak in the Black Hills by taking a guided hike to the top of the Harney Peak Trail. On day seven we have to say our "good-byes" and take you back to the Rapid City Airport.
Costs vary according to what you desire for lodging, food and activities.






Mike Kuchera's Wild West Expeditions
Phone: (605) 996-1120
Fax: (605) 996-1232
E-mail:mkuchera@wwexpeditions.com
Mail: P.O. Box 10, Mitchell, South Dakota 57301-0010 U.S.A.